Thank you for your interest in Barn Camp 2023! 
Garrett Williamson is committed to fulfilling the vision of our founder, Elizabeth Garrett, by creating community, sparking curiosity, and fostering compassion between humans, animals, and our environment. We look forward to a fun-filled summer, down at the Barn!
Week 1   July 17th – July 21st
Week 2   July 24th – July 28th
Week 3   August 14th – August 18th
Cost: $500 per week.
Hours: 8:00am to 5:00pm
Afternoon Snack offered.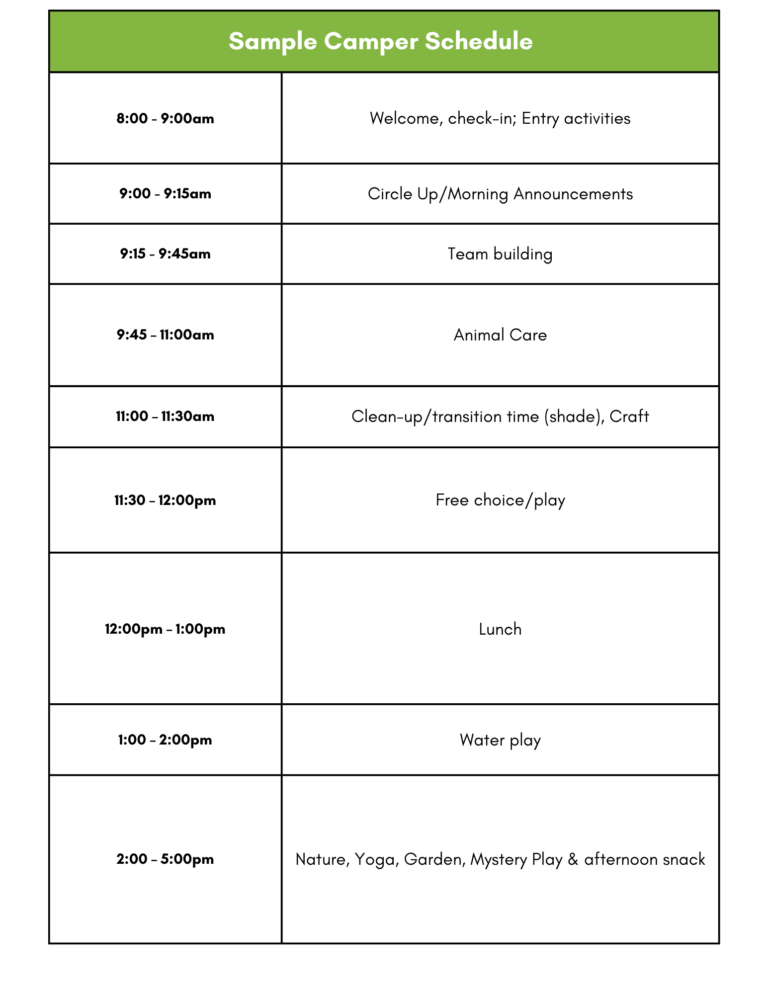 Please review the Barn Camp Family Handbook before registering. 
Use the form below to pay electronically for Barn Camp tuition and the $50 (per camper) registration fee. 
*Please note, we only accept Visa or MasterCard.*
Barn Camp requires an updated physical and immunizations. If you need a form to bring to your family Healthcare Provide, you may use the form below.