No matter the time of year, we know you will enjoy your birthday adventure in our barns, pastures, gardens, and trails to discover the amazing world around you. Party down with your cake, candles and presents in our meeting room or enjoy the farm-fresh air at the picnic tables, overlooking the pastures & woods. Bring your favorite humans and let the animals help you celebrate down at the Barn!  
Minimum participants: 10 
Maximum participants: 20 
$10 additional for any children over the maximum.
Cost: $350
Program duration: 2.5 hours – one hour for festivities and one hour for Farm activities (not in that order). This includes a half hour for guest arrival.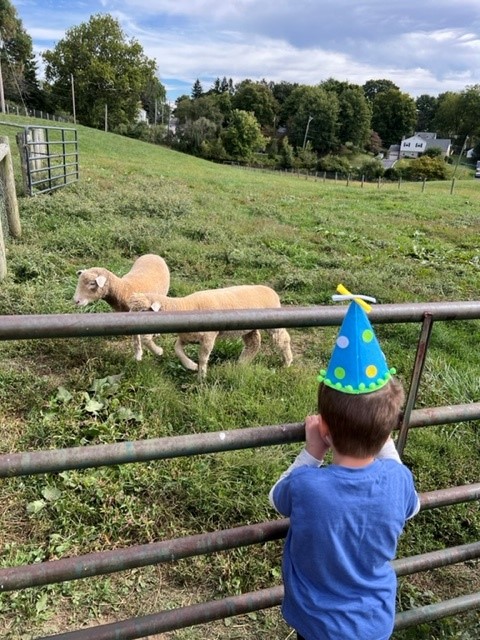 Register for a birthday party by clicking below!