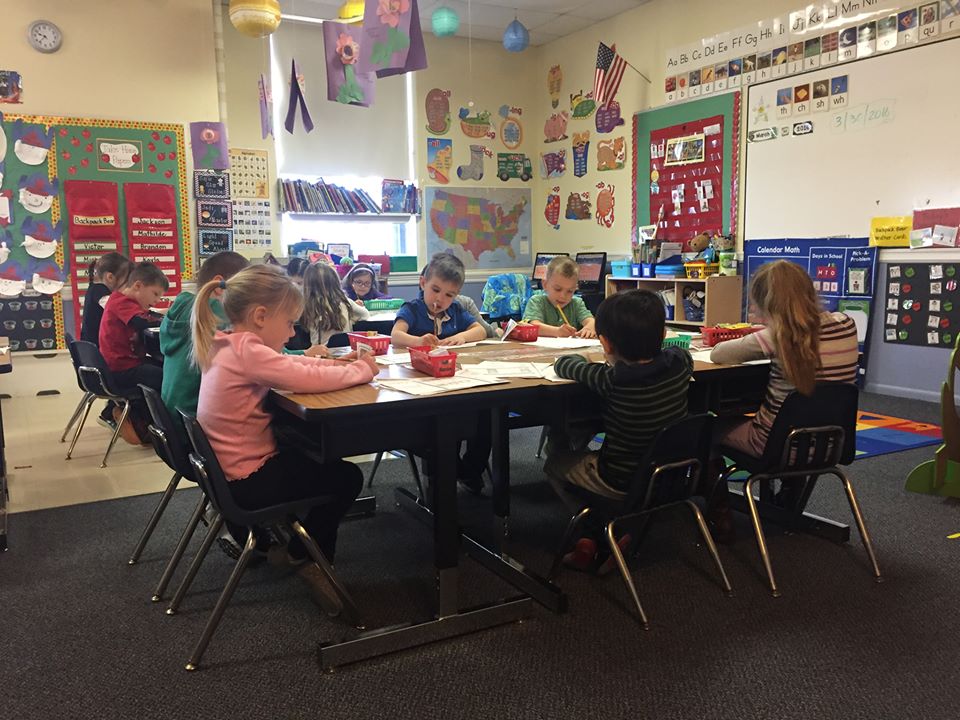 Children who complete Garrett's Way Kindergarten consistently perform above average upon entering first grade. Our experienced and highly trained staff is dedicated to enhancing academic readiness for the next level in your child's academic career.
Our Kindergarten program is licensed by the Pennsylvania State Board of Private Academic Schools.
Curriculum
Our curriculum emphasizes skills in letter and number recognition, literacy and reading comprehension, writing, and mathematics through the Starfall Program. Other subjects include science, social studies, and health and safety.
Children also participate in many outdoor activities, including physical education. No nap time gives us more time for exploration and learning.
Learning Centers
Kindergarteners benefit from fun and engaging learning centers that include more advanced tools, from magnets and magnifying glasses to intellectually challenging toys and games. All of these activities give your child a more fine-tuned grasp of concepts, along with greater creativity and problem solving ability.
Good Habits and Leadership Development
In addition, our Kindergarteners get to serve as role models for the younger children in our pre-k and infant/toddler programs. This helps them to develop positive behavioral habits and leadership skills that will benefit them as they move through their academic careers.
Basic Information
Garrett's Way offers a full-year, 9-month Kindergarten program.
Hours are Monday through Friday, 7 a.m. until 6 p.m.
Two nutritious snacks are provided each day. Parents provide a peanut-free lunch.